Anthropologie
has just been added to the list of shops that ship Internationally, not that they need my help, as popular as they are. Women have devoted entire blogs to this merchandiser, they love their offerings so much; so my anthropologies, I mean, my apologies, my International friends, on being so late to the game on this one.
Hold onto you wallets -
Introducing
Anthropologie
-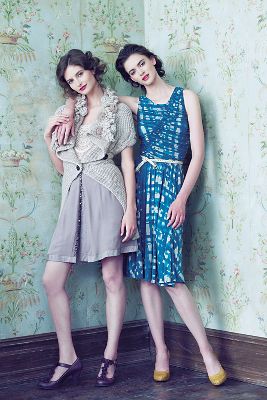 Anthropologie
ships to the UK, Europe (including Malta and Cyprus for a change), the Americas, Asia Pacific, including Thailand (สวัสดี),Sri Lanka, Brunei, the Middle East including Bahrain, and Africa. That info is
here.
It takes so little to make us happy.